Manage schedules more efficiently with automatic SMS and messaging reminders.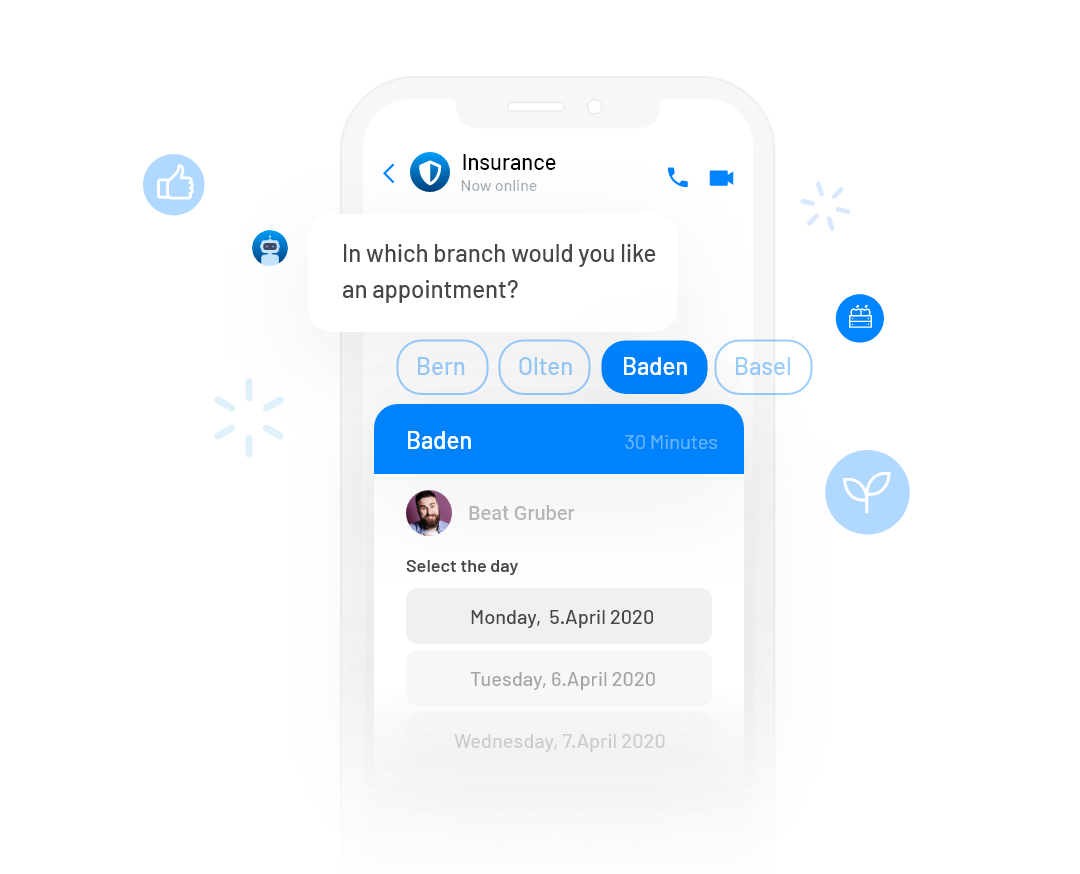 APPOINTMENTS CONFIRMATION WITH SMS
SMS messages are read the fastest and as such are an ideal means to send booking reminders. Sending appointment reminders via SMS gives you a professional appearance and helps you reduce the possibility of no-shows and unnecessary losses.
In addition, automatic SMS messages can be used to inform you about available slots at short notice and, thanks to 2-way mobile numbers, you can also receive replies. So not only do you reduce idle times, you maximize your sales by efficiently filling your calendar as well.
Save time thanks to automation, with no hassles.
Enable faster and more efficient coordination, since a phone cannot always be picked up.
Less missed appointments, optimized appointment management, more sales.
Increased customer satisfaction, because getting info or being reminded about appointments helps them too.
Simplify communication, because texting is more popular than making calls and emails.
Use a more professional service for coordinating appointments for your customers.
Whether you need integration into your current reservation system or as a stand-alone solution, we can provide it.
Contact Us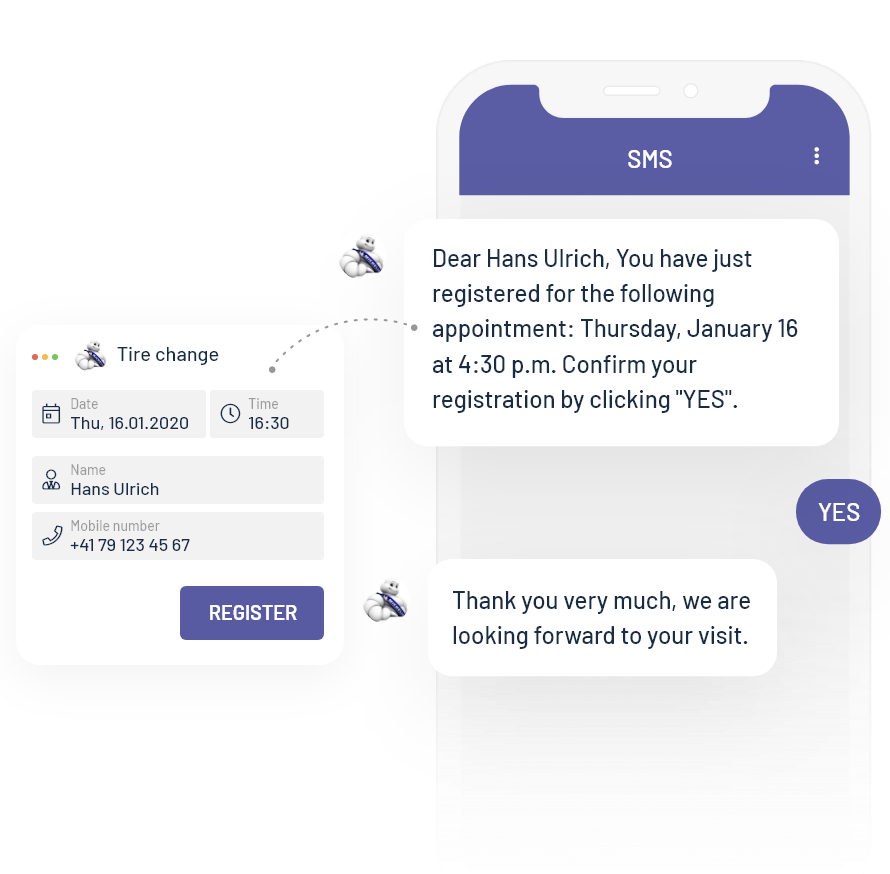 Easy registration and appointment confirmations
Booking an appointment with a mobile number is particularly useful for new customers, and authentication with an SMS reply guarantees reliability of user reservations.
Your customers can confirm, cancel or re-book appointments via text messages. The reservation system controls the appointment management automatically for you.
Automatic voice reminders
If the recipient does not receive an SMS message by any chance, the system can send an automatic voice message. This service is particularly popular with older target groups.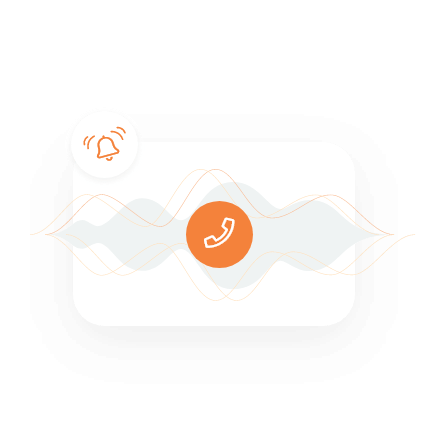 Scheduling with chatbots
You can allow your users to schedule appointments via chatbot on Messaging apps (Facebook Messenger, Viber, WhatsApp). Leave the time-consuming booking planning business to the chatbot and focus on your core business.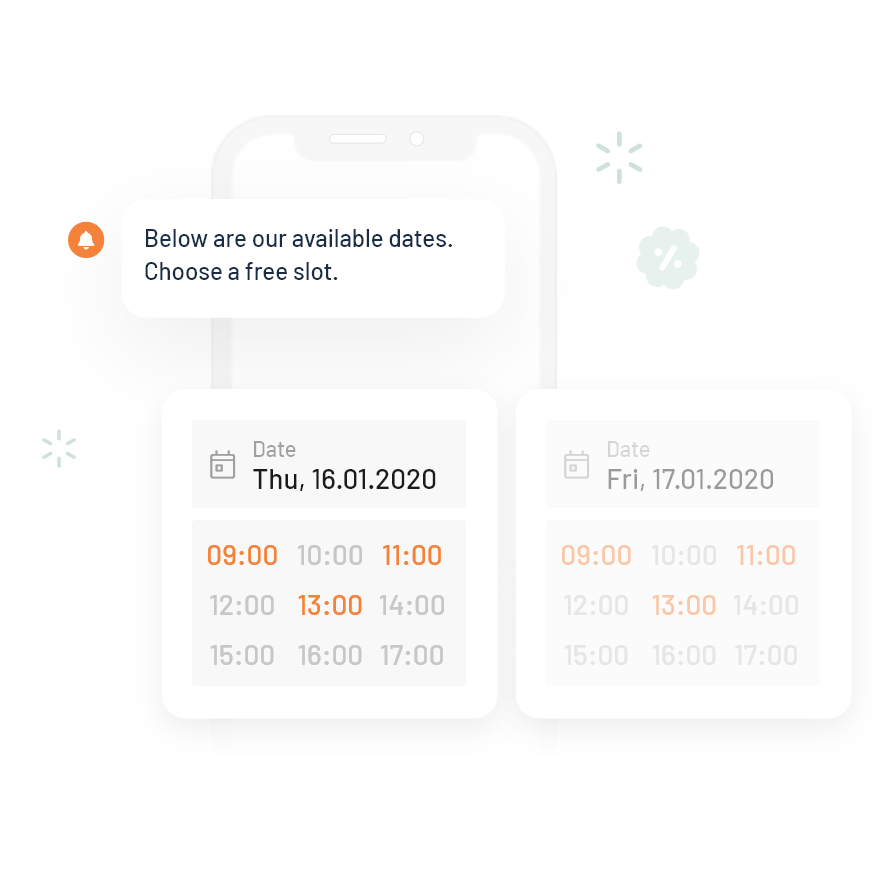 Meeting invitations
Appointments are usually planned in MS Outlook, Google or Apple Calendar. Enable automated sending of SMS invitations and reminders for important meetings that should not be missed.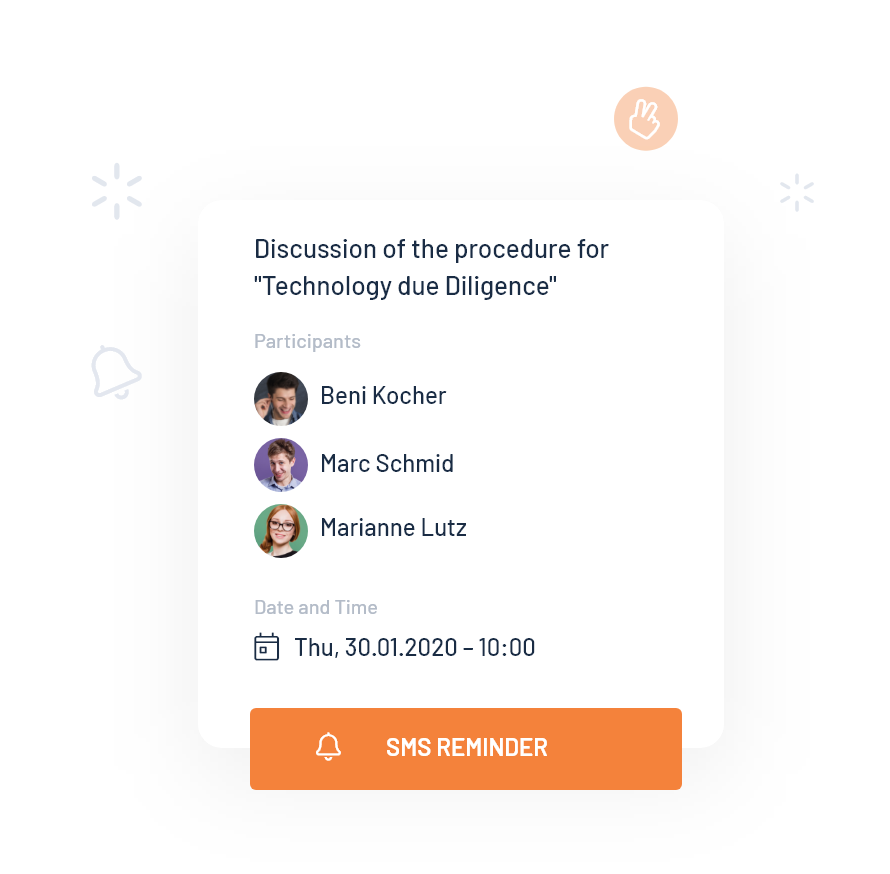 We offer a complete solution for automating booking systems and reminders through the most reliable channel - SMS messages.
CONTACT US