Personalize conversations across multiple channels, from a single user interface.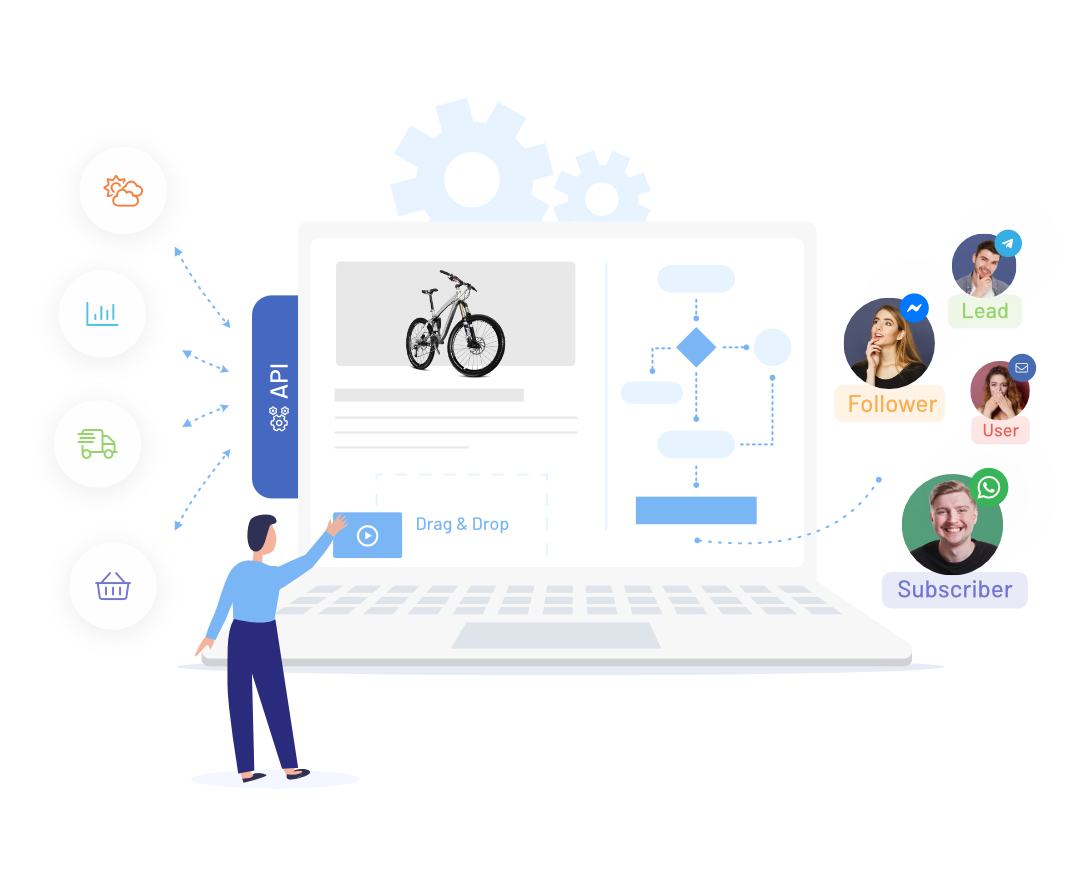 CUSTOMER RELATIONSHIP WITH MARKETING AUTOMATION
Send automatic messages via Email, SMS, Instant Messaging apps and other channels and track interactions through one user interface.
Automatization set-up
System notifications such as order status, reminders, transactions, service changes and delivery information.
Track user behaviour
Every customer click leaves valuable information behind. Track and segment user data to design a customer-oriented approach.
Evaluate, improve, repeat
Bulk SMS support marketing activities by sending promo codes, discounts and availability reports.
EFFICIENT AND TARGETED CUSTOMER APPROACH
Perfectly timed reactions and follow-ups
Find out which conditions trigger reactions and at what time.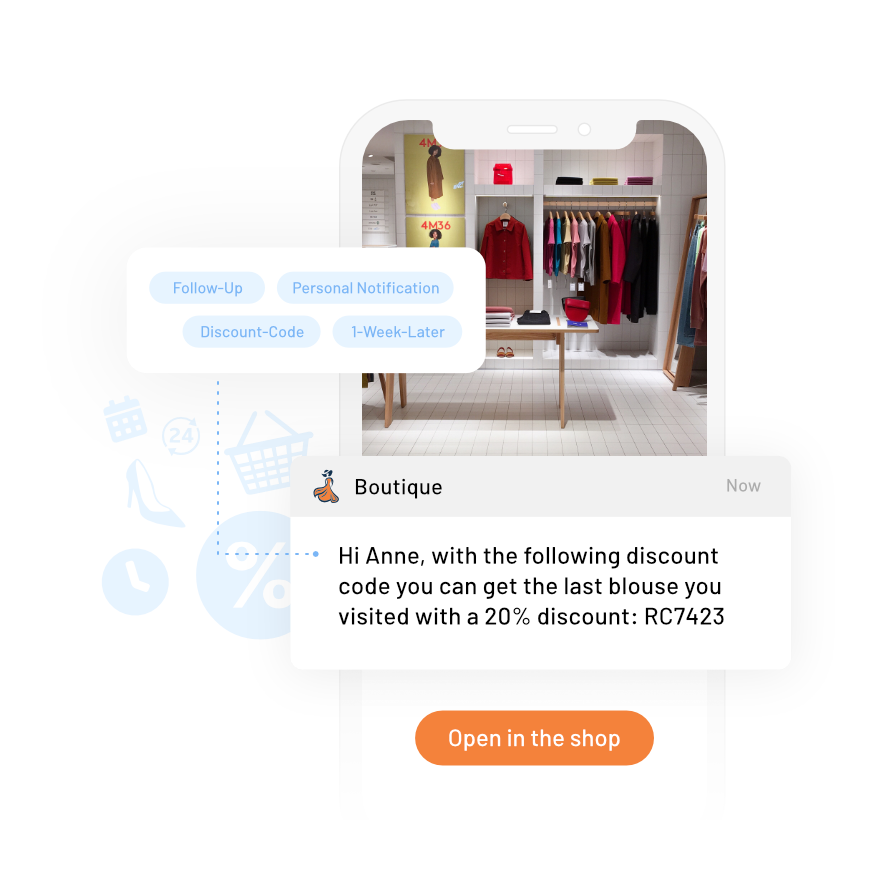 Segment users into target groups
Define parameters for segmenting your customers to address them appropriately.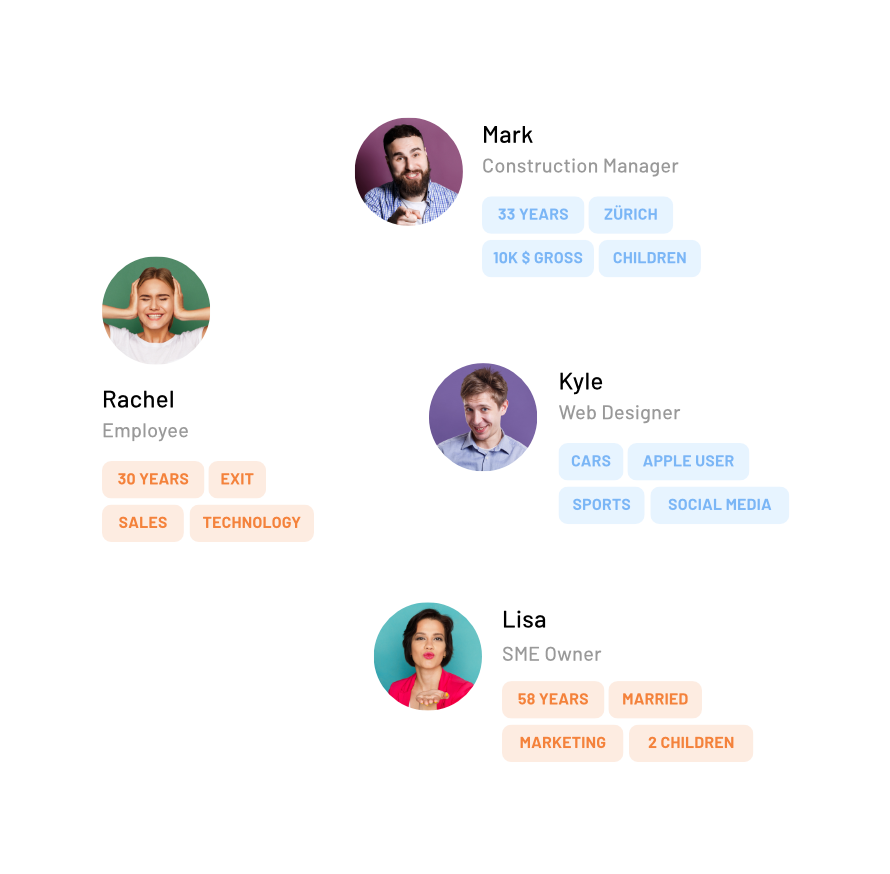 Personalized news and content
Automatically write highly personalized messages to every individual customer.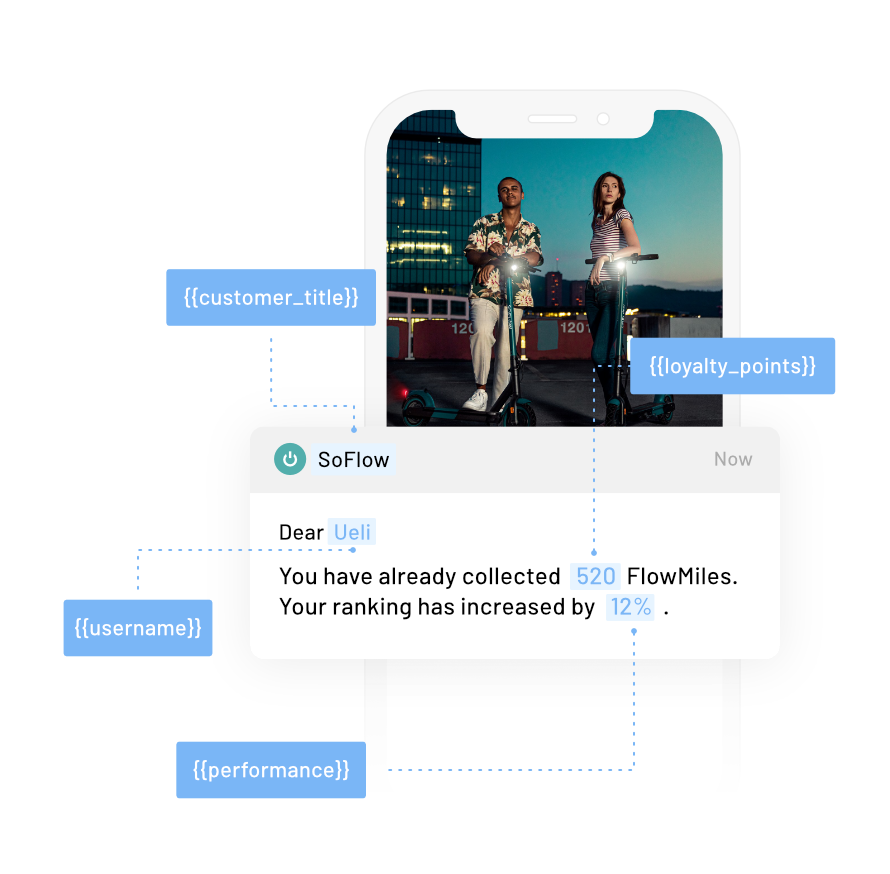 Automate communication and interaction with your customers for better results.
Welcome new customers
Action-based follow-ups
Prize Games
Loyalty programs
Coupons
Surveys
MAIN FEATURES OF MARKETING AUTOMATIZATION
Entirely automatic
Increase your productivity by automating perfectly timed messages, replies, and interactions with your customers.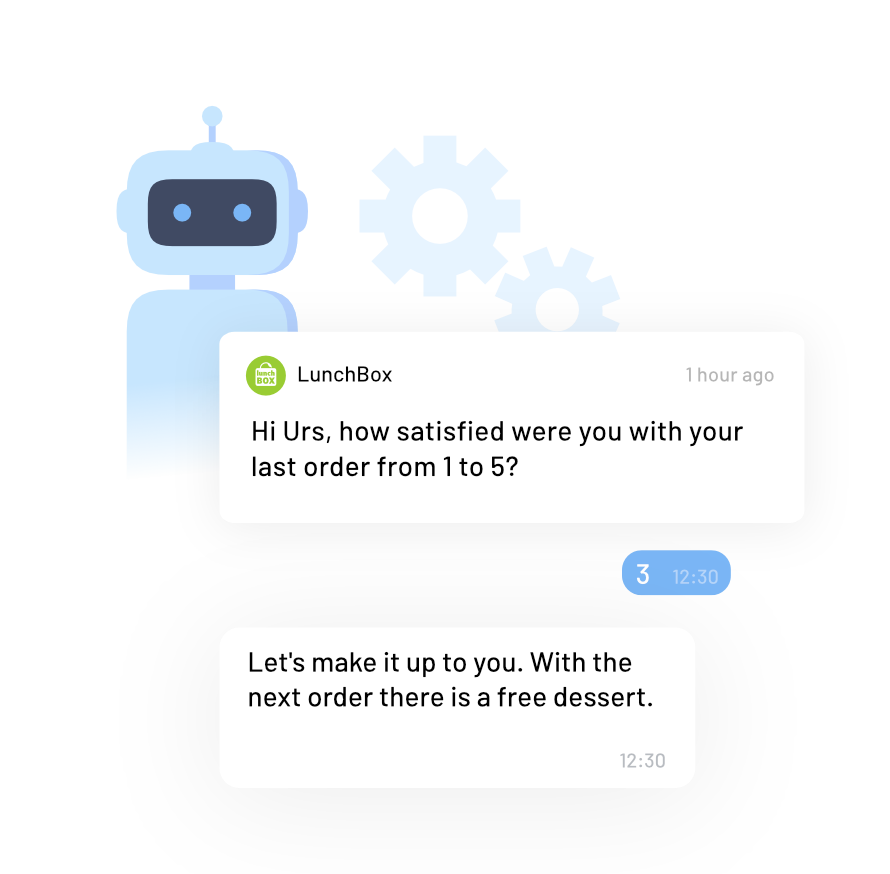 Cross-channel
Create a consistent customer experience by communicating with your customers across multiple channels at the same time.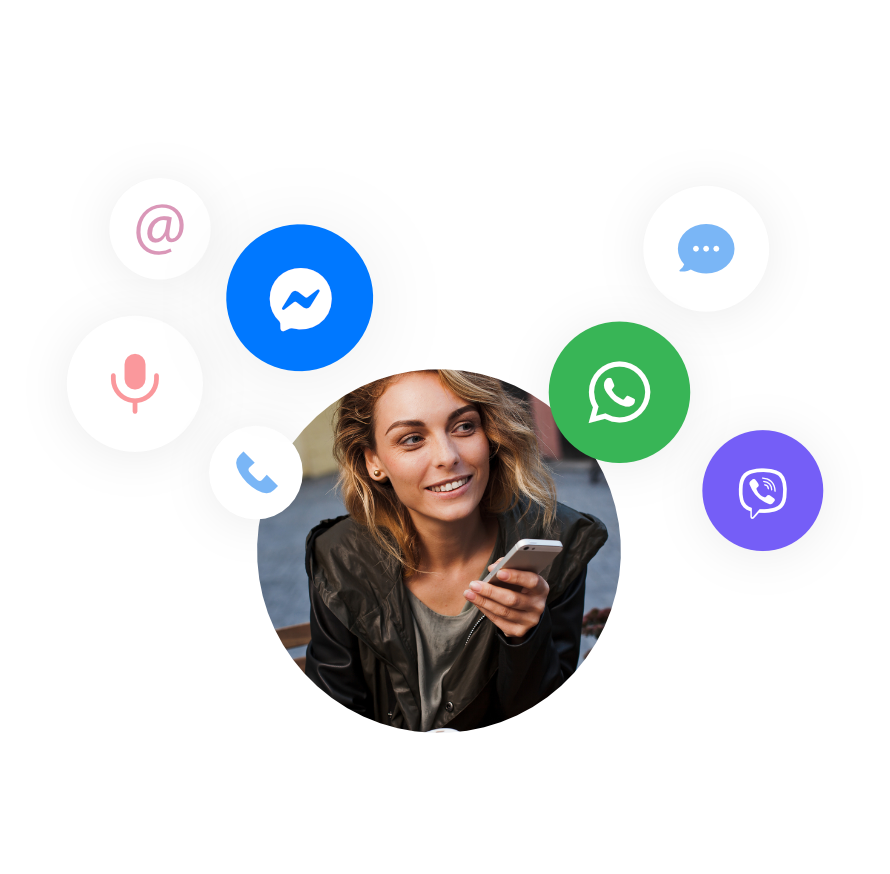 ONE USER INTERFACE, MANY POSSIBILITIES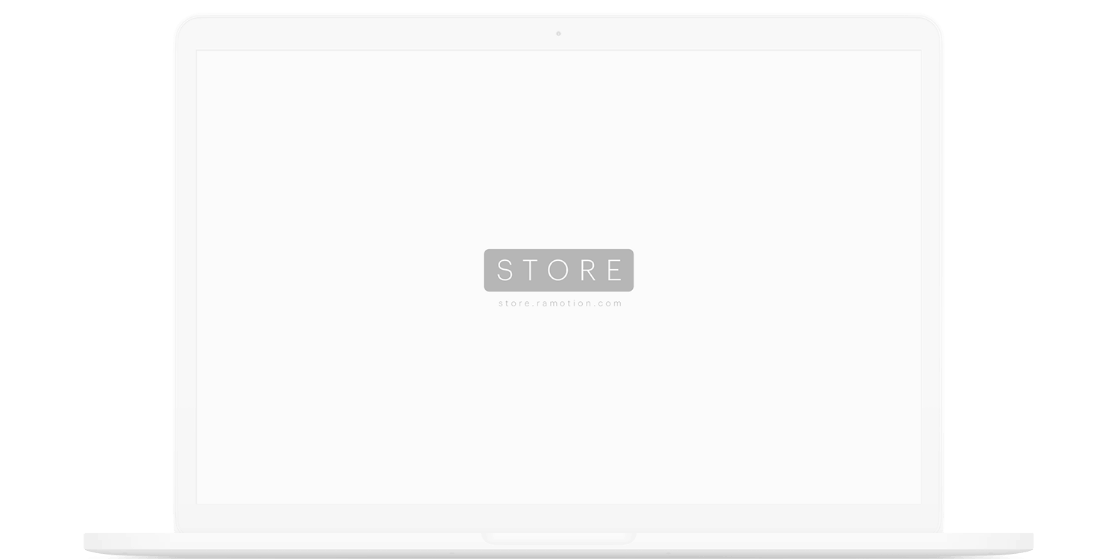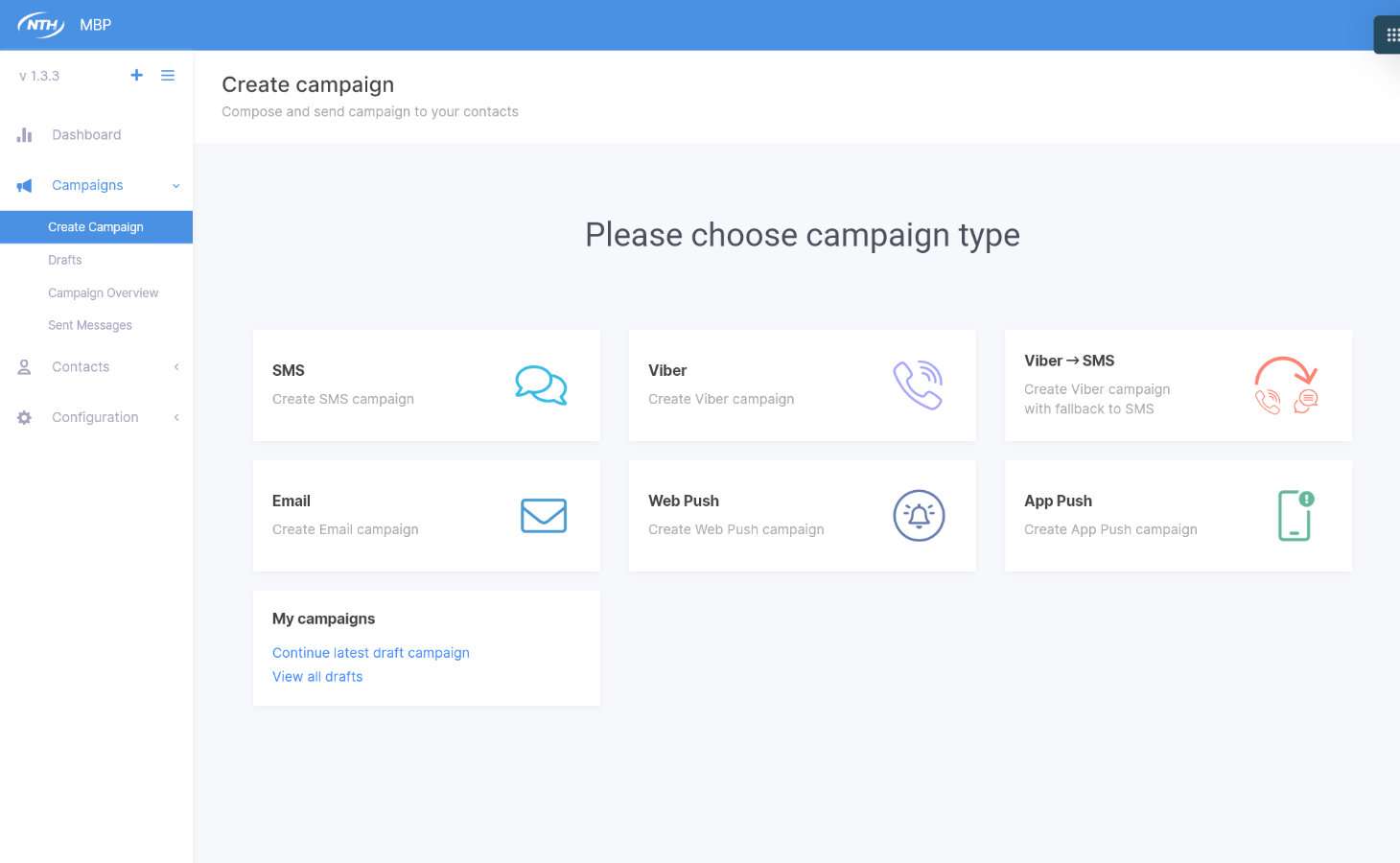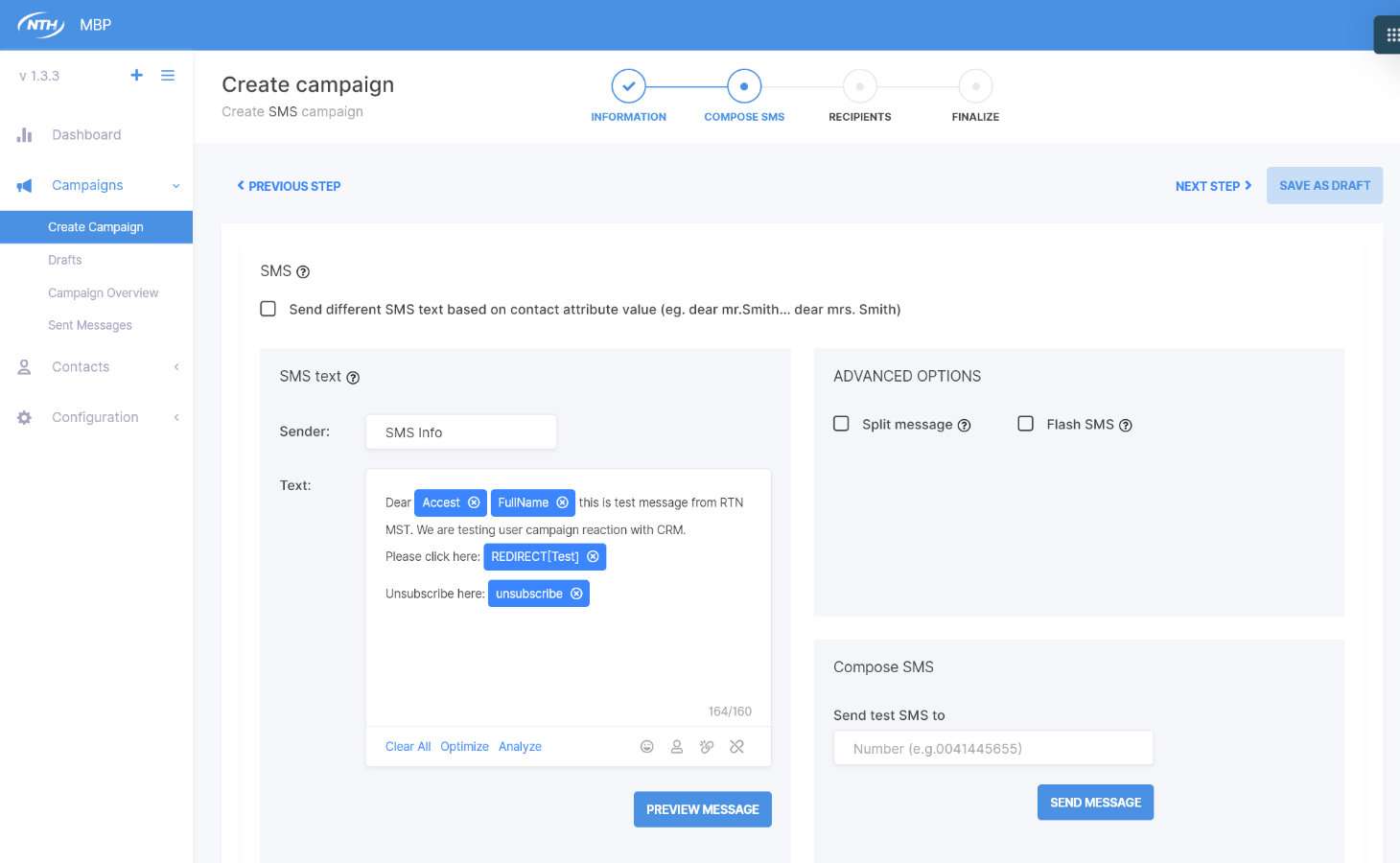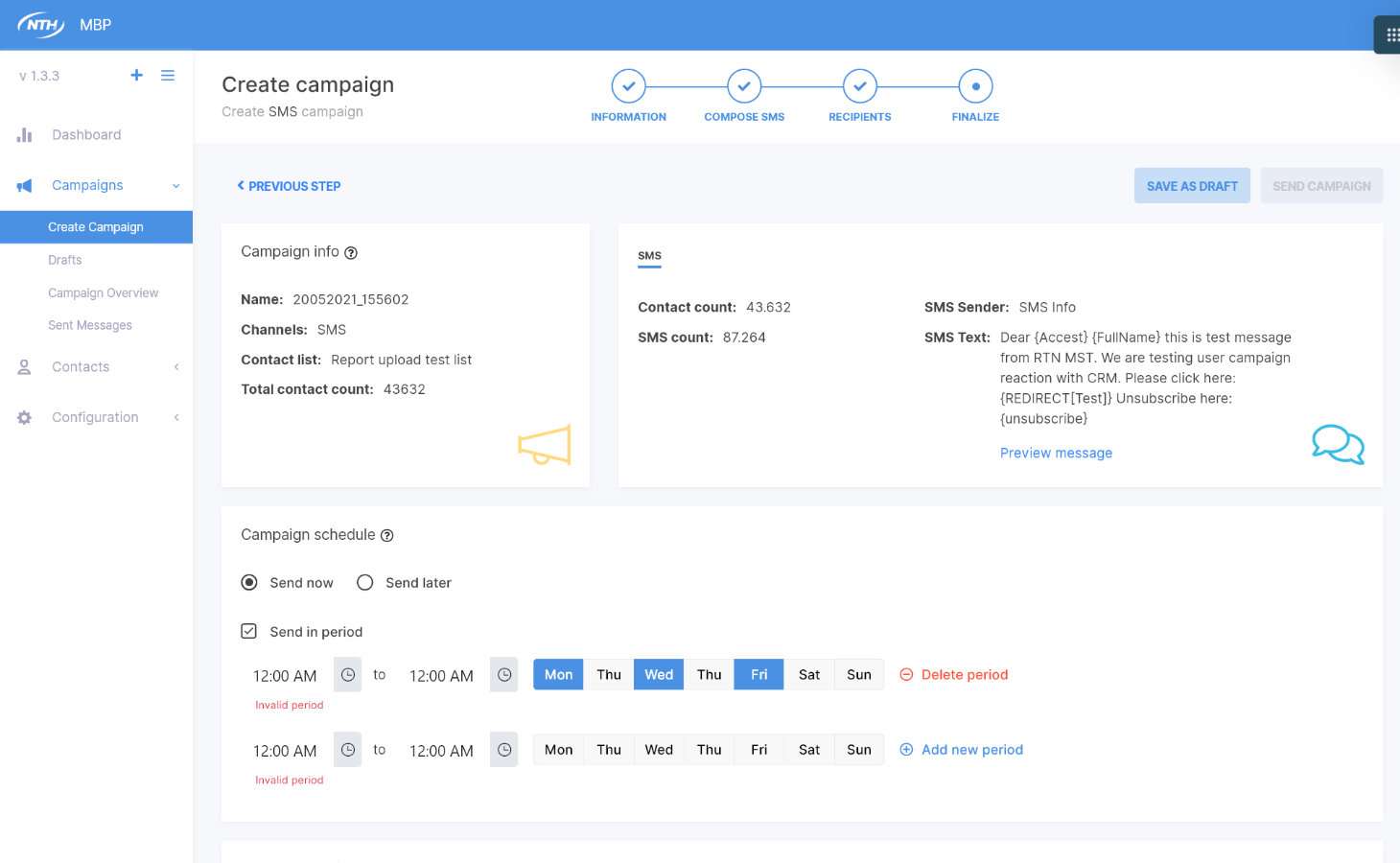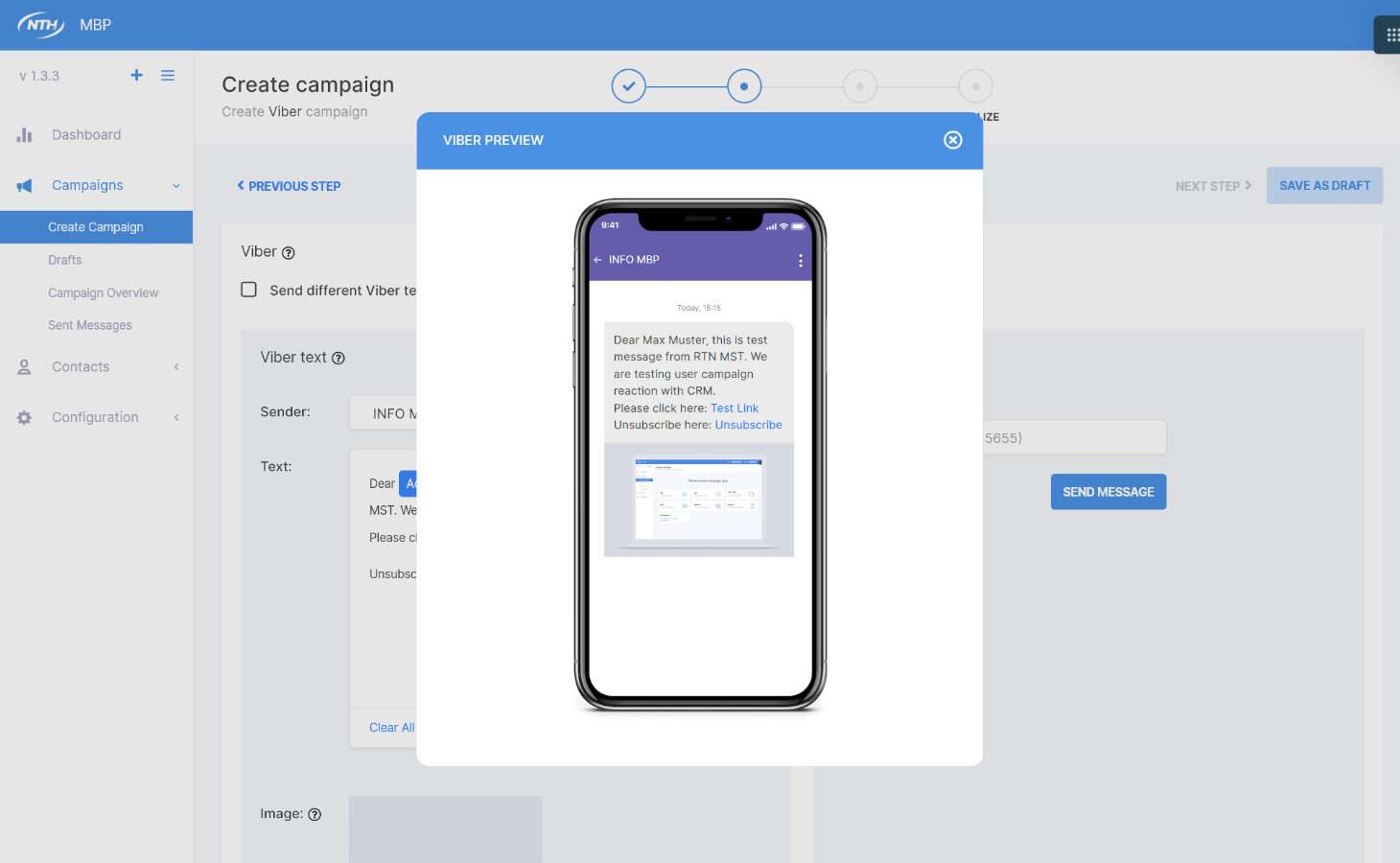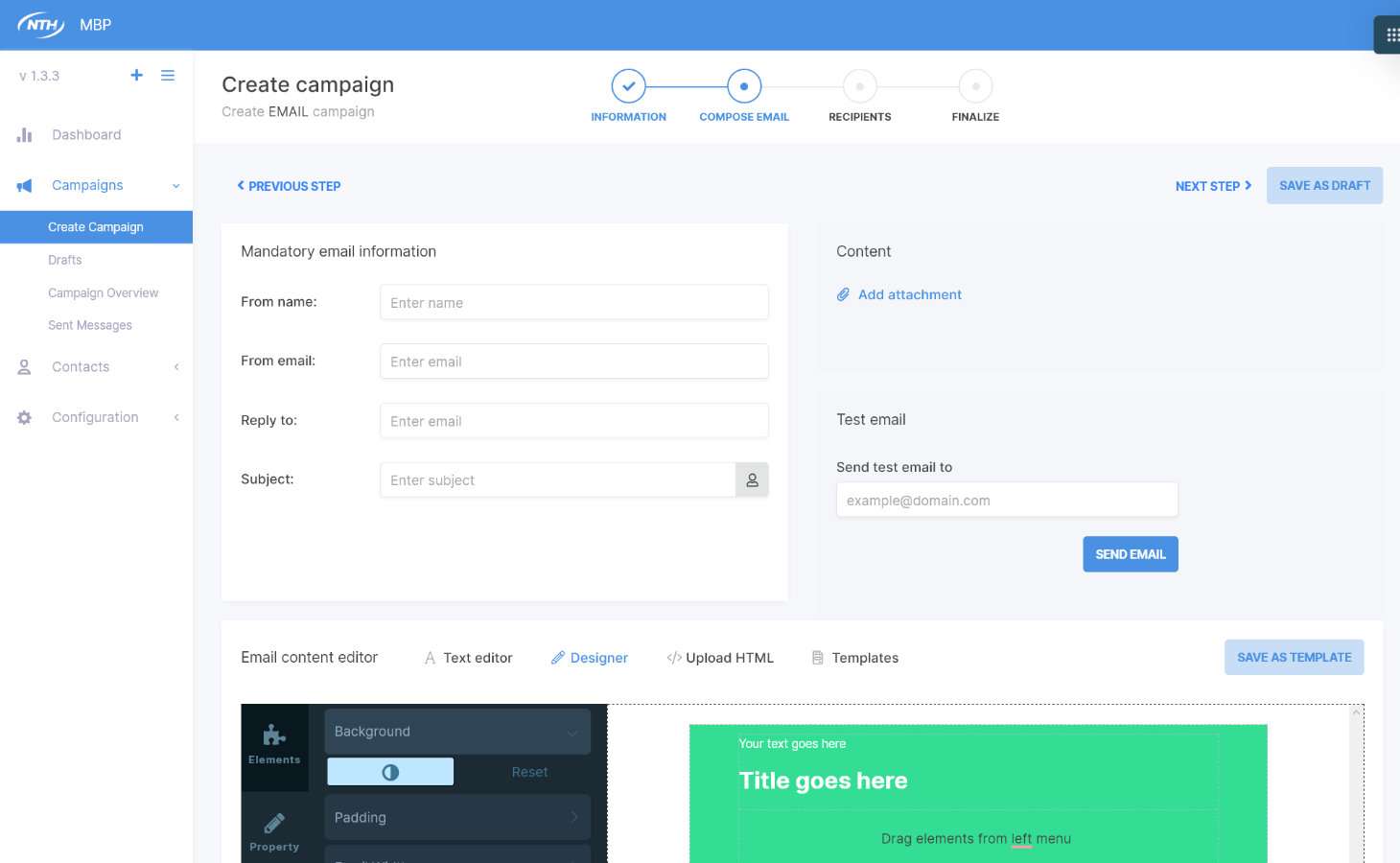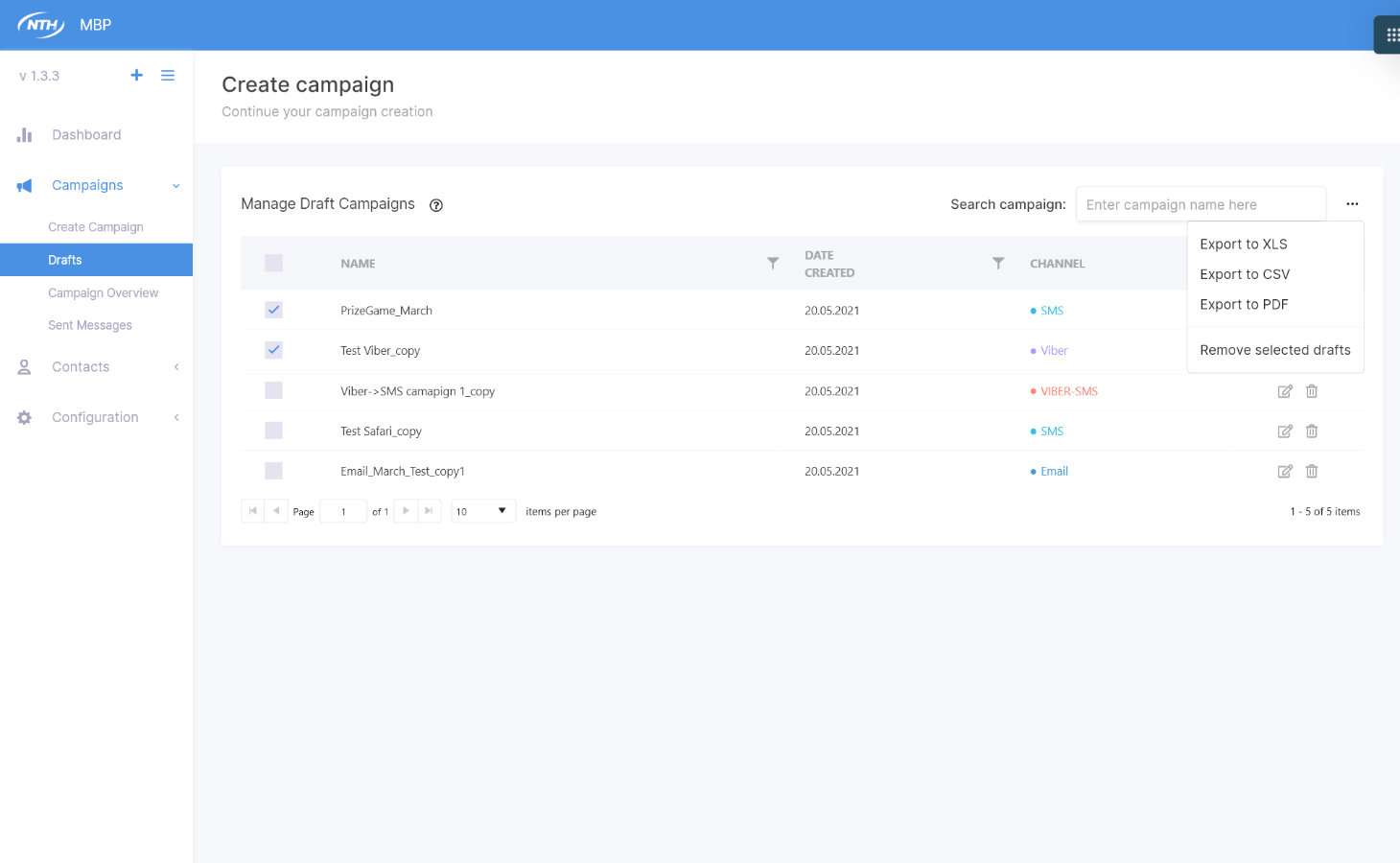 Visual editor with preview option
Personalized trigger events
Multimedia content optimized for all digital channels
Plug-in integration and interfaces
Organize contact lists and automatically keep them up to date
Meaningful performance tracking
Global coverage and geographic segmentation
We connect you with your customers in a seamless dialogue that you can control and optimize by yourself at any time.
Contact Us